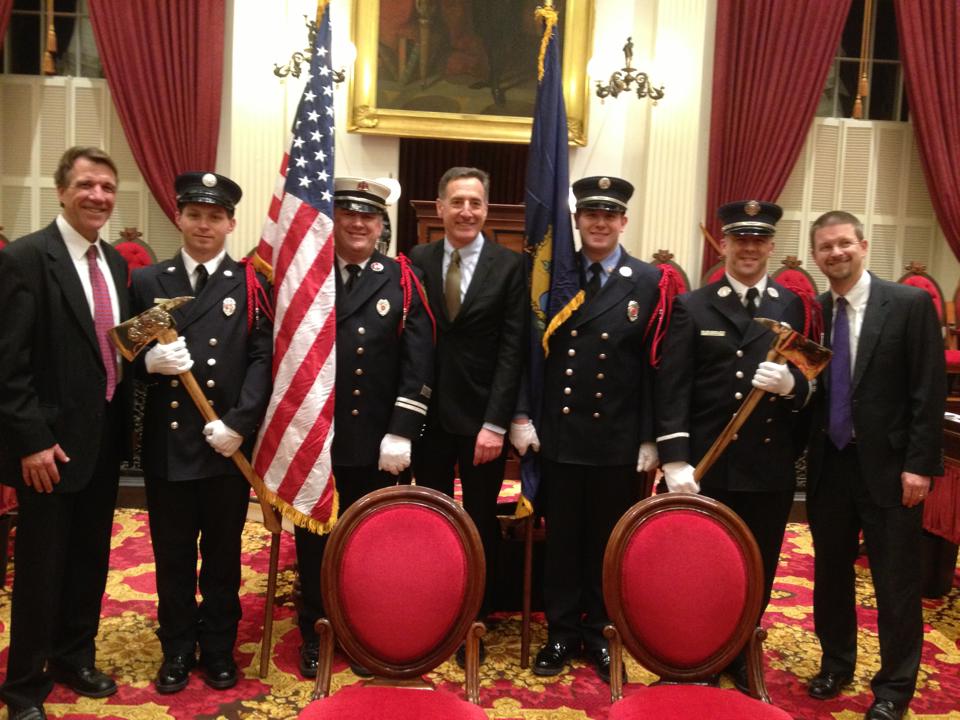 The Professional Fire Fighters of Vermont Honor Guard was established to honor the fire service and represent the IAFF-affiliated career firefighters in Vermont. The Honor Guard, made up of PFFV members throughout Vermont, projects a positive image of the fire service in Vermont with a professional performance.
The PFFV Honor Guard represents the PFFV at a variety of ceremonies, including funerals and memorial services for current and retired firefighters as well as many other fire service related events. In the past, the PFFV Honor Guard has had the honor of presenting the colors at such events as the Governor of Vermont's Inaugural Ball, opening ceremonies for Boston Red Sox games at Fenway Park, PFFV day at Centennial Field, Burlington, VT for the Vermont Lake Monsters, and the PFFV Fundraiser concerts. Most recently, the Honor Guard had the memorable honor of presenting the colors at the opening ceremonies of a Boston Bruins game.
The Honor Guard, lead by Dennis Wilson, Burlington IAFF Local 3044, takes great pride in representing the PFFV in honor of its members, family, and friends.
If you would like more information on the PFFV Honor Guard or to request the services of the Honor Guard, please contact the PFFV Office @ 802-652-0085.